THE BEGUILED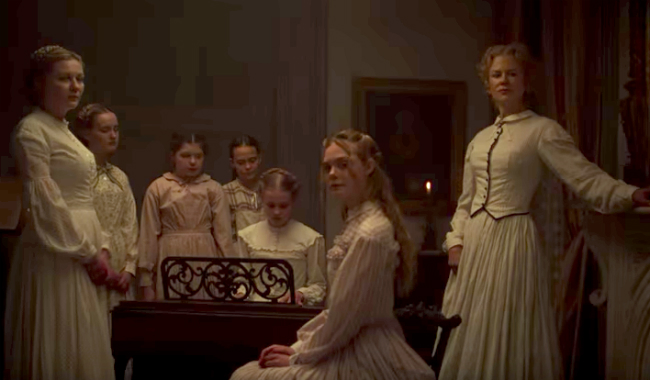 Book Tickets
Click a time to book tickets
Info

93 minutes
Director: Sofia Coppola
Cast: Colin Farrell, Nicole Kidman, Kirsten Dunst, Elle Fanning
USA (2017)

Synopsis

Based on the same Thomas P. Cullinan's 1966 novel that 40 years ago was a star vehicle for Clint Eastwood, THE BEGUILED is now the film that won Sofia Coppola the Best Director award at this year's Cannes Film Festival – only the second woman to do so in the festival's entire 70-year history.




A steamy Southern gothic tale, THE BEGUILED is set in an isolated girls' school in Virginia during the American Civil War. When a seriously injured Union soldier (Colin Farrell)is discovered by one of the pupils, his presence as the only male the school has encountered in a long time interrupts the prim and proper daily routine as sexual tensions and jealousies begin to take over.




With outstanding contributions from a fine ensemble cast that includes Nicole Kidman, Kirsten Dunst and Elle Fanning, Sofia Coppola sensually flips a male fantasy on its head, and heads off in completely unexpected directions in a film filled with eerie tension and flashes of mischievous humour.