The Boss Baby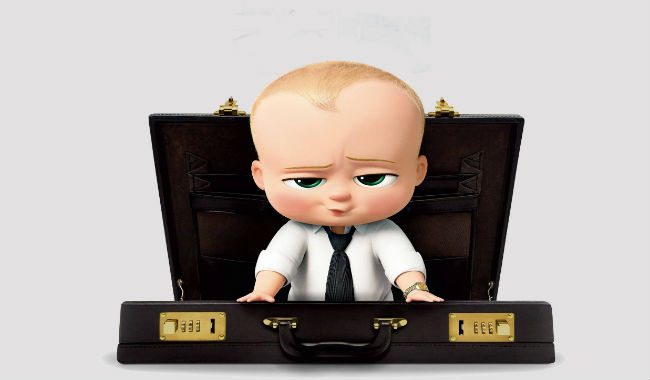 Book Tickets
Click a time to book tickets
Info

97 minutes
Director: Tom McGrath
Cast: Miles Christopher Bakshi, Alec Baldwin, Eric Bell Jr, Steve Buscemi, Jimmy Kimmel, Lisa Kudrow.
USA (2017)

Synopsis

DreamWorks Animation and the director of MADAGASCAR deliver an hilarious animation package about all things family with the tale of Baby Templeton who can walk… and talk…and run a business corporation...

In the Templeton family, it's always just been Tim, his mum and his dad– and that's always been enough. And so one day, when this parents suddenly show up with his new baby brother, seven-year-old Tim isn't happy, to say the least. There's something strange about his little brother and he's determined to get to the bottom of it....

Fast and fun, wild and witty, THE BOSS BABY is, appropriately enough, a family treat for all ages.