LADY MACBETH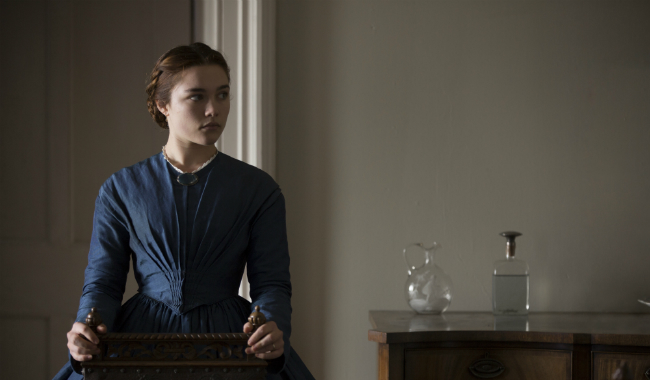 Book Tickets
Click a time to book tickets
Info

89 minutes
Director: William Oldroyd
Cast: Florence Pugh, Cosmo Jarvis, Naomi Ackie, Christopher Fairbank, Paul Hilton.
UK (2016)

Synopsis

Hell hath no fury like a sexually frustrated woman trapped in a loveless marriage to an impotent sadist. Adapted from Nikolai Leskov's 1865 Russian novel and transposed to Victorian rural England, theatre director William Oldroyd and writer Alice Birch's debut feature is a stark, sensual and seductive mix of Gothic melodrama, fabulous frocks and a subtext that subtly touches on contemporary race and gender issues.




The marriage of Katherine to the older Alexander is more of a business opportunity than a love match. At the mercy of an oppressive male household, Katherine finds an ally in her maid Anna and the possibility of escape in a passionate affair with stable hand Sebastian, and that could be the spark that ignites a maelstrom of murder and mayhem.




The luminous Florence Pugh as the defiant and passionate Katherine offers a powerful revision of the Gothic heroine, leading a faultless cast with a performance that is all sly glances and subversive innuendo. An exciting and exceptional treat.