FREE FIRE P&B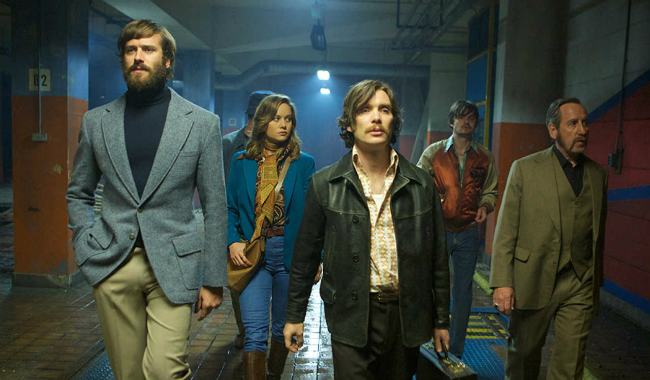 Book Tickets
Click a time to book tickets
Info

103 minutes
Director: Ben Wheatley
UK (2017)

Synopsis

From horror and black comedy to pyschedelic fantasy - and everything in between - the talents of writer/director Ben Wheatley and co-writer Amy Jump have for a decade, wittily and imaginatively breathed life into UK independent moviemaking with a clear vision and a firm hand that's world class. Now, after the dystopian vision of J.G. Ballard's HIGH RISE comes a comedy-thriller that is both a spectacularly explosive genre parody and a critique of an insane world in which everyone has a gun and absolutely no one is in control. Set in 1970s Boston (but shot in Brighton!) FREE FIRE opens with mysterious American businesswoman Brie Larson and her wise-cracking associate Armie Hammer) in a deserted warehouse, arranging a black-market weapons deal between IRA arms buyer Chris (Cillian Murphy) and shifty South African gun runner Vernon (Sharlto Copley). Polite, if uneasy, exchanges give way to escalating tension and soon it's everyone for themselves... Packed with witty one-liners, this wickedly cinematic shootout is a bold and breathless stunner.




And




PARALLEL LIVES (12A)

(UK 2017 - 12 mins)




Dir: Michael Jaffer

Michael Howe, Franck Jeuffroy, Stephen Guy, Meriel Hinsching, George Weightman.




A succinct view of the modern world and its value system, PARALLEL LIVES is a utopian vision of how the world could and should perhaps be. In doing so, it questions our approach to inequality.