PERSONAL SHOPPER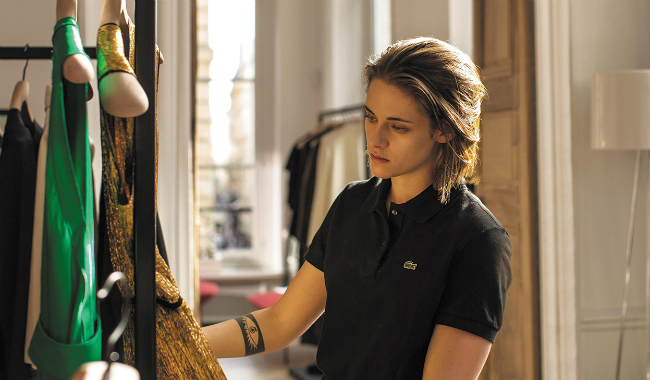 Book Tickets
Click a time to book tickets
Info

105 minutes
Director: Olivier Assayas
Cast: Kristen Stewart, Lars Eidinger, Sigrid Bouaziz, Anders Danielsen Lie, Ty Olwin.
France (2016)

Synopsis

From an opening sequence in a haunted house with an intricately constructed soundtrack to a cat-and mouse game on a trip from Paris to London and back set entirely to text messaging, PERSONAL SHOPPER brings the psychological and supernatural thriller into the digital age. The captivating and enigmatic Kristen Stewart is the medium, in more ways than one, for a sophisticated genre exploration from the ever original and Cannes Film Festival Best Director winner Olivier Assayas. She's the personal shopper for a high-powered German model/designer and jet-setter who demands an endless supply of clothes and accessories be procured and delivered to her. But she also has the psychic ability to communicate with the spirit world, and her twin brother has just died, leaving her bereft and longing for messages from the other side. A tense and eerie tale unfolds, but one told with a surprisingly playful sense of humour that makes it a delight to watch.