Double Bill: GIMME DANGER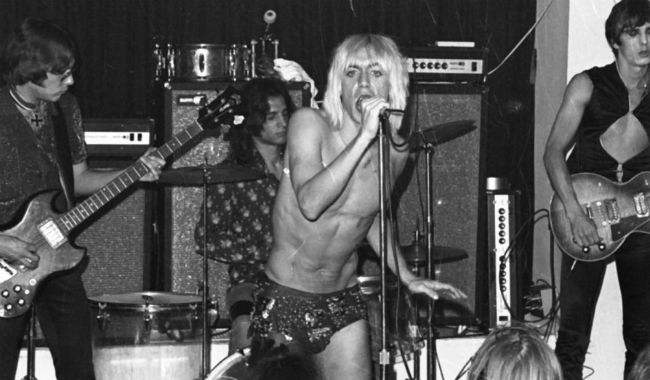 Book Tickets
Click a time to book tickets
Info

109 minutes
Director: Jim Jarmusch
Cast: Iggy Pop, Danny Fields, Ron Asheton, Mike Watt, Scott Asheton, Steve Mackay.
USA (2016)

Synopsis

Life/Art/Performance Double Bill:

GIMME DANGER at 1.15pm

+

THE R&B FEELING: THE BOB PARKS STORY at 3.20pm

When James Osterberg (a.k.a. Iggy) teamed with the Asheton brothers, guitarist Ron and drummer Scott, in Ann Arbor Michigan a powerful and aggressive style of rock-n-roll blew a huge crater in the musical landscape of the late 1960s and went on to influence a whole generation of musicians from the Sex Pistols to the Smiths. Jim Jarmusch's cinematic offering to these punk gods traces the always raucous and frequently calamitous history of the Stooges from their beginnings to the present. Alongside contributions from animator James Kerr, and glimpses of Lucille Ball and a shirtless Yul Brynner, there's a bonanza of archival performance footage, photos and interviews plus of course inimitable contributions from the outspoken, charismatic, improbable survivor and legend that is Iggy Pop.

Don't forget to also book a ticket for THE R&B FEELING: THE BOB PARKS STORY at 3.20pm!
The Double Bill discount will automatically apply at the checkout.