MANCHESTER BY THE SEA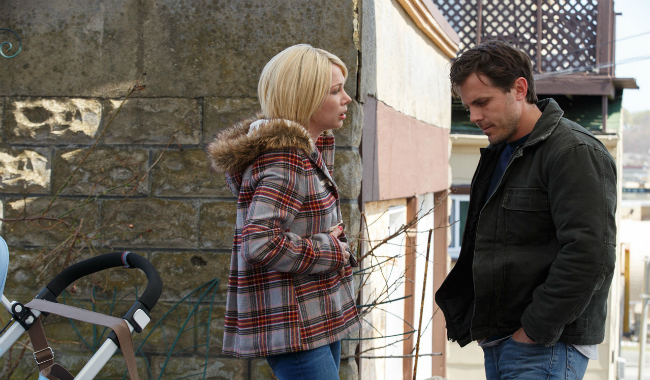 Book Tickets
Click a time to book tickets
Info

137 minutes
Director: Kenneth Lonergan
Cast: Casey Affleck, Michelle Williams, Kyle Chandler, Lucas Hedges, Liam McNeill, C.J. Wilson.
USA (2017)

Synopsis

Casey Affleck is undoubtedly the one to beat in any best actor awards hand out of 2017. He is formidable as the volatile, deeply troubled Lee Chandler, a Boston-based handyman called back to his hometown on the Massachusetts North Shore after the sudden death of his brother, Joe. The new responsibility of Joe's teenage son (Lucas Hedges) and the return to his old stomping grounds invoke memories of an earlier, even more devastating tragedy. Writer-Director Kenneth Lonergan unflinchingly explores grief, hope, and love, with a film that is as funny, sharply observed and as intimately detailed as it is emotionally grand. With a supporting cast that includes the always-amazing Michelle Williams (who, like Affleck, gives an award-worthy performance), MANCHESTER BY THE SEA is exemplary filmmaking, genuinely moving and one of the must-see films of the year.