The Shining Forwards & Backwards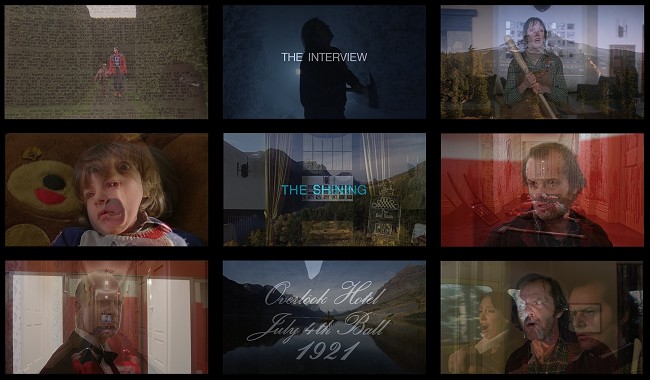 Book Tickets
Click a time to book tickets
Info

144 minutes
Director: Stanley Kubrick
Cast: Jack Nicholson, Shelley Duvall, Scatman Crothers, Danny Lloyd
USA (2011)

Synopsis

John Fell Ryan and Akiva Saunders' unique composition of The Shining Forwards and Backwards is a rare cinematic treat; a cinematic experiment providing a new way to see Stanley Kubrick's horror.

Think you already know The Shining inside and out? What about backwards and forwards, superimposed onto itself? It's been said that this movie was intended to be played in both directions and that there are uncanny syncronicities throughout, moments where the film aligns in ways which amplify Kubrick's trademark use of symmetry, repetition, mirroring and doubling.

Creator John Fell Ryan featured in the 2012 documentary Room 237 which examined several Kubrick films for deeper hidden meanings. Experience this dizzying version, which has been described as a true psychedelic experience on the big screen for the first time in the UK.