LKFF: THREE FRIENDS (35mm)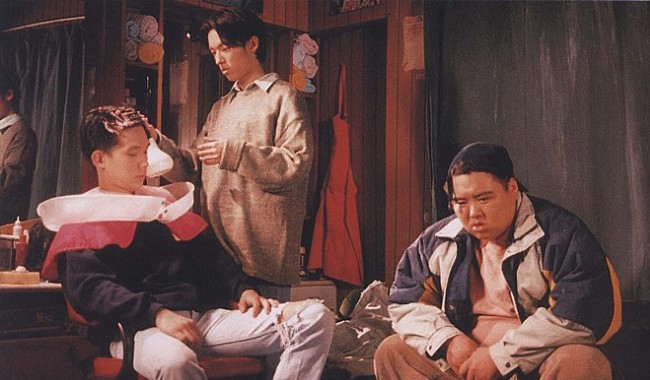 Book Tickets
Click a time to book tickets
Info

92 minutes
Director: Lim Soon Rye
Cast: Hyun-Sung, Lee Jang-Won, Jeong Hui-Seok, Kim Hwa-Yeong, Kim Yeong-Su.
South Korea (1996)

Synopsis

Three friends with unusual nicknames - Independent Party, Pork Belly and Mr. Sensitive - celebrate their high school graduation by eating noodles and snooping around their local video rental shop. Independent Party wants to be a comic book artist but isn't having much luck, Pork Belly just wants to stay at home and watch videos, and Mr. Sensitive wants to become a hairstylist, but his father disapproves of his career choice. Their humdrum routine is interrupted one day when all receive the call-up for military service.




The first feature from one of the most celebrated women directors from South Korea, Lim Soon-rye, is a melancholic and insightful coming-of-age tale which captures perfectly the lives of average twenty-year-olds living in Seoul in the late 1990s. Lim, whose most recent work LITTLE FOREST (2018) at the Rio in last year's LKFF, portrays the three boys with remarkable warmth and humour without falling into sentimentality. Although there are plenty of laughs to be had in THREE FRIENDS, the underlying uncertainty that these young men face in their transition to adulthood echoes the plight of many young people more than two decades on from the film's release.




This screening will be shown in 35mm.

The film is subtitled.