HUSTLERS P&B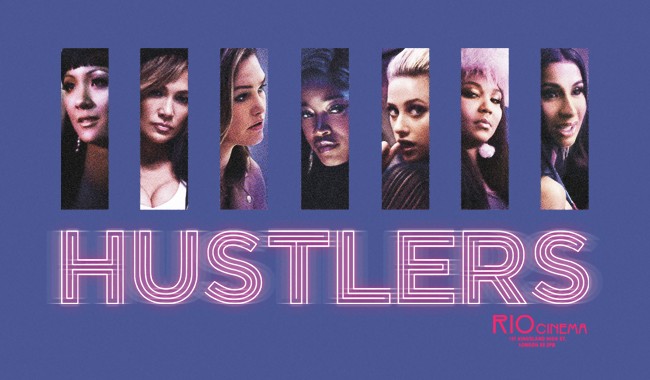 Book Tickets
Click a time to book tickets
Info

110 minutes
Director: Lorene Scafaria
Cast: Constance Wu, Jennifer Lopez, Julia Stiles, Cardi B, Lizzo, Keke Palmer, Lili Reinhart.
USA (2019)

Synopsis

A dazzling cast is just one of the many pleasures to be found in writer/director Lorene Scafaria's intoxicating cocktail of crime, sex, money and power, based on a 2015 New York Magazine article that went viral.




Destiny (Constance Wu) is still learning on the job — what to wear, how to lap dance, how to sell a fantasy of sexual availability to the men who flow into her club from their own daily hustle on Wall Street. Ramona (Jennifer Lopez) is the undisputed queen dancer at the club. A former centrefold model, she's entirely level-headed about her expertise in whipping men into a wallet-emptying frenzy. But the money rolling in comes crashing to a halt with the financial crisis of 2008. As the mood in New York gets darker and each dollar earned more desperate, Ramona, Destiny, and their strip-club sisters cook up a new hustle — more dangerous, more lucrative, and most definitely more illegal.




HUSTLERS is a refreshingly different take on Hollywood's illustrious line of cinematic grifters and goodfellas. Wu brings real heart to Destiny's quest for independence, and Lopez reminds us how great she can be. Their story is never less than inspiring and empowering, and it's certainly a whole lot of fun.