NEVER LOOK AWAY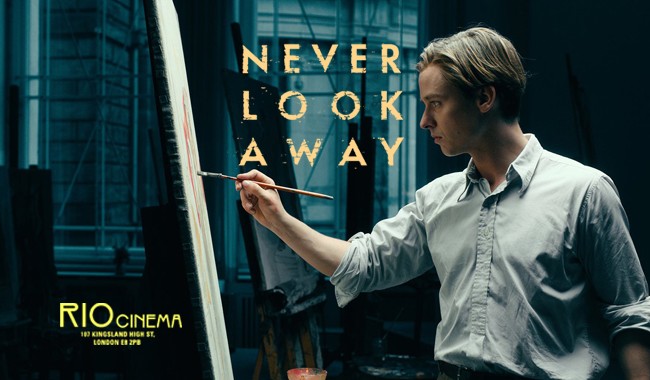 Book Tickets
Click a time to book tickets
Info

189 minutes
Director: Henckel Von Donnersmarck
Cast: Tom Schilling, Sebastian Koch, Paula Beer, Saskia Rosendahl, Oliver Masucci
Germany (2018)

Synopsis

The intertwined fates of two very different people provide a dramatic focus as historical epic meets ordinary lives in a compelling epic drama that follows through three decades the misdirected ambitions of one and the journey to discover his artistic voice by the other.




Opening with the notorious 1937 Nazi organised Degenerate Art exhibition, NEVER LOOK AWAY tells the intertwining stories of an eminent doctor and a boy who is fascinated by art. Young Kurt comes of age amid the chaos of postwar German partition and falls in love with fellow art student Ellie much to the consternation of her father, Professor Seeband, a doctor haunted by the past...




Loosely inspired by one of the most influential visual artists of the 20th century, Gerhard Richter, NEVER LOOK AWAY finds director Florian Henckel von Donnersmarck once again ploughing the dark corners of German history that he did so brilliantly in the Oscar winning THE LIVES OF OTHERS. With two of Germany's finest young actors, Tom Schilling and Paula Beer playing alongside the great Sebastian Koch plus the wondrous camerawork of Caleb Deschanel, it all adds up to a gripping, suspenseful look at truth, art, power and destiny.




This film is subtitled.