DRAGGED ACROSS CONCRETE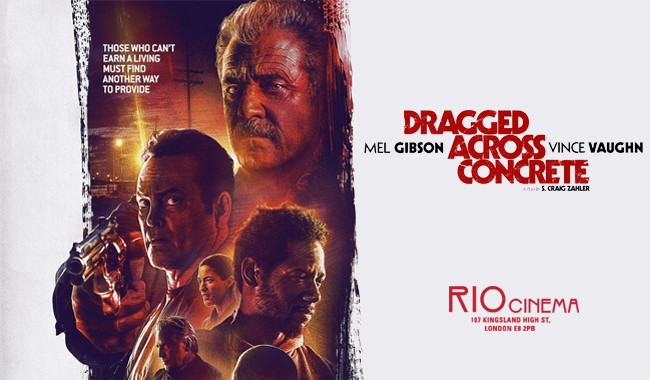 Book Tickets
Click a time to book tickets
Info

159 minutes
Director: S. Craig Zahler
Cast: Mel Gibson, Vince Vaughn, Jennifer Carpenter, Don Johnson, Laurie Holden.
USA (2018)

Synopsis

Definitely the movie title of the year but perhaps also one of its most controversial, writer-director-composer S. Craig Zahler's DRAGGED ACROSS CONCRETE appropriately cements his standing as one of the great contemporary movie genre blenders as he follows the breathless intensity of BRAWL IN CELL BLOCK 99 with an equally gritty and gripping thriller.




Two police detectives (Mel Gibson and Vince Vaughn) find themselves suspended when a video of their strong-arm tactics is leaked to the media. With little money and no options, the embittered policemen descend into the shadowy criminal underworld where good and evil are indistinguishable and much more than they were expecting awaits...




With flawless performances from both Vaughan and Gibson and a great script, DRAGGED ACROSS CONCRETE both pays fitting homage to the classic crime thriller and subverts it. It is as unconventional as it is unpredictable, as witty as it is uncompromising and as fearless as it is entertaining.