US P&B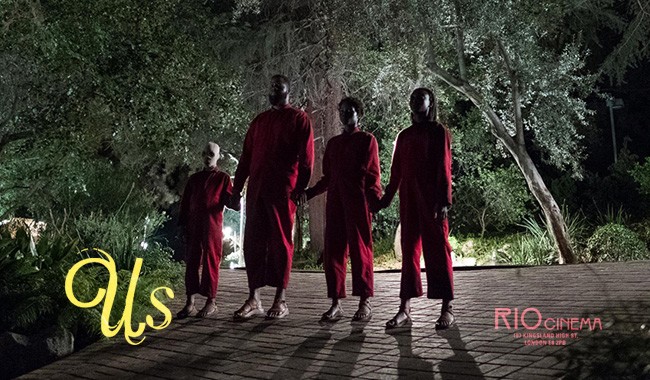 Book Tickets
Click a time to book tickets
Info

116 minutes
Director: Jordan Peele
Cast: Lupita Nyong'o, Winston Duke, Elisabeth Moss, Tim Heidecker.
USA (2019)

Synopsis




Jordan Peele follows the delightfully deranged GET OUT with an even bigger and bolder mix of horror, humour and social commentary that is nothing less than a haunting, provocative and audacious masterclass on privilege, race, and poverty.




Haunted by an unexplainable and unresolved trauma from her past and compounded by a string of eerie coincidences, Adelaide feels her paranoia elevate to high-alert as she grows increasingly certain that something bad is going to befall her family. After spending a tense beach day with their friends, the Tylers, Adelaide and her family return to their vacation home. When darkness falls, they discover the silhouette of four figures holding hands as they stand in the driveway...




Playfully and delightfully unnerving, US combines the hilarious and the eerie thanks to a smart script and great performances from Lupita Nyong'o and Winston Duke. As a look at the darker side of the human condition and the world we live in, there is nothing quite like it.