THE AFTERMATH P&B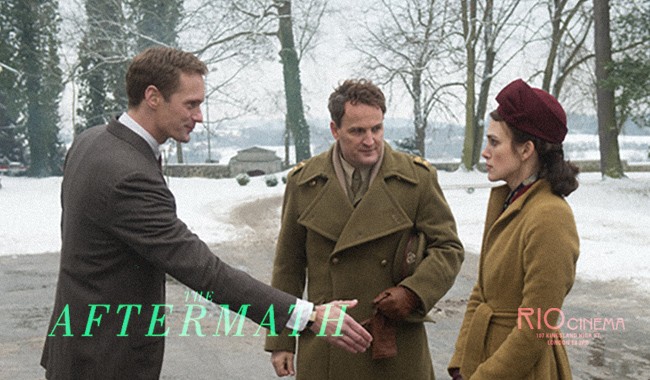 Book Tickets
Click a time to book tickets
11:30

Parents & Babies Club

Share This Page

Info

109 minutes
Director: James Kent
Cast: Keira Knightley, Jason Clarke, Alexander Skarsgar
UK (2018)

Synopsis

A trio of outstanding performances and a vivid sense of time and place light up James Kent's adaptation of Rhidian Brook's bestselling novel of love, honour and betrayal.




In the bitter German winter of 1946, Rachael Morgan (Keira Knightley) arrives in the ruins of Hamburg to be reunited with her husband Lewis (Jason Clarke), a British colonel charged with rebuilding the city. She's stunned to learn that Lewis has made the unusual decision to share their grand requisitioned house with its previous owners, a German widower (Alexander Skarsgård) and his troubled daughter. In this charged atmosphere, enmity and grief give way to passion and betrayal.




With depth and intelligence in Knightley, Clark and Skarsgård's performances, and something to say about the importance of forgiveness and reconciliation, THE AFTERMATH is a genuinely affecting portrait of lives being rebuilt.