EVERYBODY KNOWS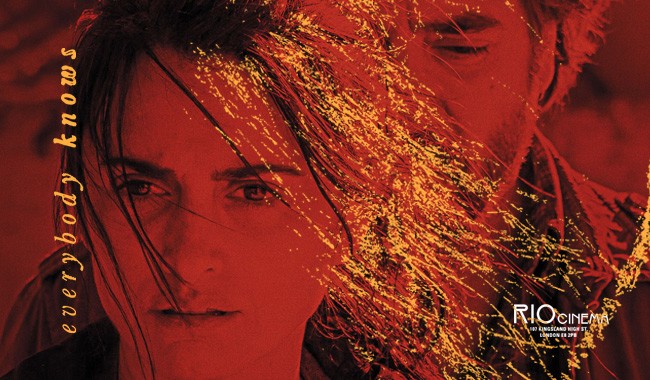 Book Tickets
Click a time to book tickets
Info

133 minutes
Director: Asghar Farhadi
Cast: Penélope Cruz, Javier Bardem, Ricardo Darín, Eduard Fernández, Bárbara Lennie
Spain, France, Italy (2018)

Synopsis

With outstanding performances from Penélope Cruz and Javier Bardem, the Iranian director of A SEPARATION and THE SALESMAN transfers his compelling mix of intense drama and cinematic dynamism to a European landscape as he explores the unhealed wounds at the heart of a Spanish family.




Laura (Penelope Cruz) and her two teenage children travel from Buenos Aires to attend her sister's wedding in the insular, back-stabbing village where she was born. There she encounters old flame Paco (Javier Bardem), whose heart, as 'everybody knows', was broken by Laura. Amid the joyful reunion and festivities, a disappearance causes family and community tensions to surface and decades of rancour, resentment and sins to unravel until there is nowhere and nothing to hide.




EVERYBODY KNOWS is a completely engrossing tale of suspicion, money, and family, a psychological thriller rich in insight and with Cruz and Bardem at their very best, a pure pleasure to watch.




This film is part-subtitled.