THE KINDERGARTEN TEACHER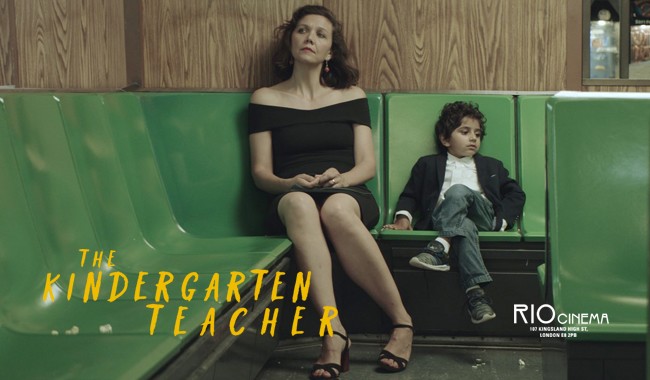 Book Tickets
Click a time to book tickets
Info

97 minutes
Director: Sara Colangelo
Cast: Maggie Gyllenhaal, Gael García Bernal, Ato Blankson-Wood, Libya Pugh, Michael Chernus
USA (2018)

Synopsis

In the age of 'inappropriate behaviour,' the fine line between nurturing and obsession, mentoring and manipulation is daringly and tensely explored in writer-director Sara Colangelo's Sundance winner.




Forty years old, stuck in New York and married to a sweet but oblivious husband with kids that largely ignore her, Lisa Spinelli spends her days teaching Kindergarten with growing numbness. Her one reprieve is an evening poetry class where although the teacher (Gael García Bernal) is inspiring and attractive, she soon sees the limits of her talents. When she discovers that a five-year-old in her class may be a poetic prodigy, she is determined to nurture his talent before his dismissive family destroys it – but this sets her on a dangerous path.




Maggie Gyllenhaal gives a chilling, career-best performance that offers nuanced insight and illumination into both her world and the world around her. Writer-director Sara Colangelo slowly racks up the tension to create a compellingly perceptive, complex, and sensitive portrait of life's emotions and its constantly surprising turns.