HOW TO TRAIN YOUR DRAGON: THE HIDDEN WORLD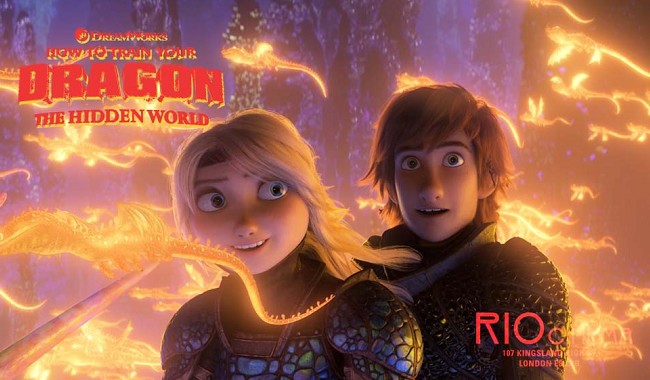 Book Tickets
Click a time to book tickets
Info

104 minutes
Director: Dean DeBlois
Cast: Voices of Jay Baruchel, Cate Blanchett, Gerard Butler, Jonah Hill, Kristen Wiig.
USA (2018)

Synopsis

The delightful Dreamworks Animation blend of striking visuals, humour and pathos that distinguished such classics as SHREK and MADAGASCAR returns with another magical tale that's not just for dragon fans – whatever their age!




In a story full of adventure and action set in a mythical world of Vikings and wild dragons, THE HIDDEN WORLD continues the epic adventure story of Hiccup, a teenage Viking misfit whose life changed forever when he befriended a dragon. Now chief and ruler of Berk alongside Astrid, Hiccup has created a gloriously chaotic dragon utopia. When the sudden appearance of female Light Fury coincides with the darkest threat their village has ever faced, Hiccup and Toothless must leave the only home they've known and journey to a hidden world thought only to exist in myth. As their true destines are revealed, dragon and rider will fight together—to the very ends of the Earth—to protect everything they've grown to treasure.




THE HIDDEN WORLD is a beautifully told tale about growing up, finding the courage to face the unknown…and how nothing can ever train you to let go.