OF LOVE AND LAW + Q&A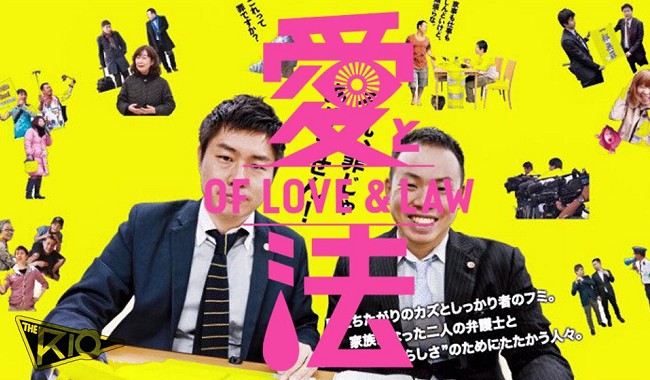 Book Tickets
Click a time to book tickets
Info

94 minutes
Director: Hikaru Toda
Cast: Kazuyuki Minami, Masafumi Yoshida
Japan (2017)

Synopsis

Fumi and Kazu are partners in love and law - they run the first law firm in Japan set up by an openly gay couple. As lawyers driven by their own experience of being outsiders, they attract a range of clients who reveal the hidden diversity of a country that prides itself for collective obedience, politeness and conformity.




Tired of being silenced and made to feel invisible, the lawyers and their misfit clients expose and challenge the archaic status quo that deems them second-class citizens. Through their life and work, there emerges a snapshot of Japan in transition - a country where collective unity is absolute and often maintained at the expense of individual rights and freedom. Not being part of the majority could lead to prosecution by law and alienation by society at large – as in the cases that the two lawyers take on: An artist whose vagina themed art works are deemed to be obscene; A teacher dismissed for not singing the national anthem at a graduation ceremony; Anonymous individuals who have no official legal status in Japan because they were born outside of the traditional family structure.




Hikaru Toda's fascinating and revealing award-winning documentary is about Japan but the film poses universal questions about what it takes to be an individual, what it means to be a minority and the role a family can play in our increasingly polarised world.




We are delighted to welcome director Hikaru Toda for a post-screening Q&A.