THE RAFT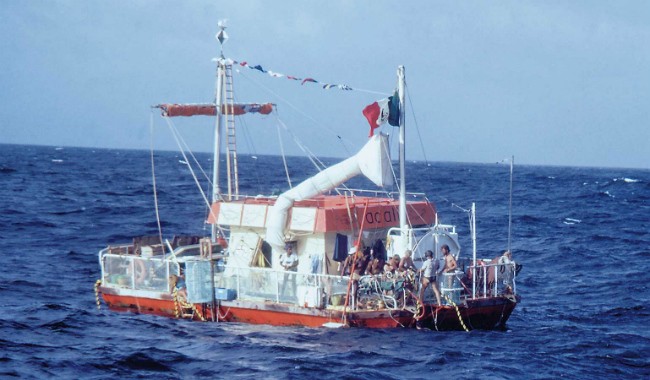 Book Tickets
Click a time to book tickets
Info

98 minutes
Director: Marcus Lindeen
Cast: Daniel Giménez Cacho, Maria Björnstam, Mary Gidley, Rachida Lièvre, Edna Reves, Fé Seymour.
Sweden (2018)

Synopsis

In the summer of 1973, five men and six women embarked on a 101-day experiment devised by Mexican anthropologist Santiago Genovés. Aboard a small raft named Acali, they drifted across the Atlantic. The aim was to explore the origins of violence and the dynamics of sexual attraction, but the outcome was much more unexpected...




The eleven members of the crew were handpicked from around the world with the aim of mixing religion, gender and nationality to maximize friction on board. Genovés called the expedition a 'Peace Project' but it did not take long for the international press to rename it 'The Sex Raft.' More than forty years later, the surviving members of 'The Acali Expedition' were reunited in a film studio to board a reconstruction of the raft.




With footage of the voyage itself plus reminiscences from veterans of the experiment, Swedish artist and filmmaker Marcus Lindeen's THE RAFT is a captivating, witty look at human behaviour and a compelling portrait of an idea and an era.




This film is subtitled.