PREVIEW: The Favourite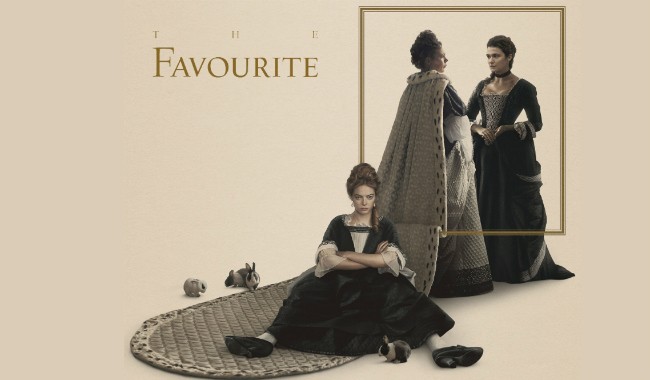 Book Tickets
Click a time to book tickets
Info

120 minutes
Director: Yorgos Lanthimos
Cast: Olivia Colman, Emma Stone, Rachel Weisz, Nicholas Hoult, Mark Gatiss.
UK/Eire/USA (2018)

Synopsis

The wildly intricate, very darkly funny and critically lauded new film from Yorgos Lanthimos, is surprisingly a costume drama but, unsurprisingly from the director of DOGTOOTH, THE LOBSTER and THE KILLING OF A SACRED DEER, is a timeline away from cinema's meticulous period pieces/history lessons.




It is the beginning of the 18th century and England is at war with France. Nevertheless, duck racing and pineapple eating are thriving. A frail Queen Anne (Olivia Colman) occupies the throne and her close friend Lady Sarah (Rachel Weisz) governs the country in her stead while tending to Anne's ill health and mercurial temper. A new servant Abigail (Emma Stone) seizes the chance to fulfil her ambitions and no woman, man, politics or rabbit will stand in her way. And so another war breaks out - a sexually charged fight to the death for the body and soul of Queen Anne.




A trio of wondrous performances from Colman, Stone and Weisz powers this rollicking revisionist reinvention of the costume epic, in which the visual pageantry of court life in 18th-century England becomes not just a lush backdrop but an ironically heightened counterpoint to the primal conflict unreeling behind the closed doors of power. Brash, bawdy, utterly beguiling and brilliant!