SHOPLIFTERS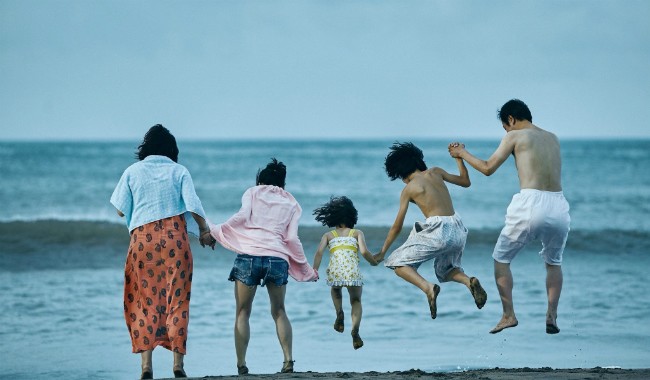 Book Tickets
Click a time to book tickets
Info

121 minutes
Director: Hirozaku Kore-eda
Cast: Lily Franky, Ando Sakura, Sasaki Miyu, Jyo Kairi, Matsuoka Mayu.
Japan (2018)

Synopsis

It is love—not blood—that defines a family. Hirozaku Kore-eda's 2018 Cannes Palme d'Or winner is a richly observed look at life from one of modern cinema's most masterly, insightful and exquisitely sensitive directors.




On the margins of Tokyo, a most unusual "family"—a collection of social outcasts united by their fierce loyalty to one another—survives by petty stealing and grifting. When they welcome into their fold a young girl who's been abused by her parents, they risk exposing themselves to the authorities and upending their tenuous, below-the-radar existence…




Beautifully observed and superbly acted, SHOPLIFTERS is at once delightful, funny and heartbreaking, and the deserving winner of the biggest prize in world cinema.




This film is subtitled.