AN ARTIST'S EYE + Director Q&A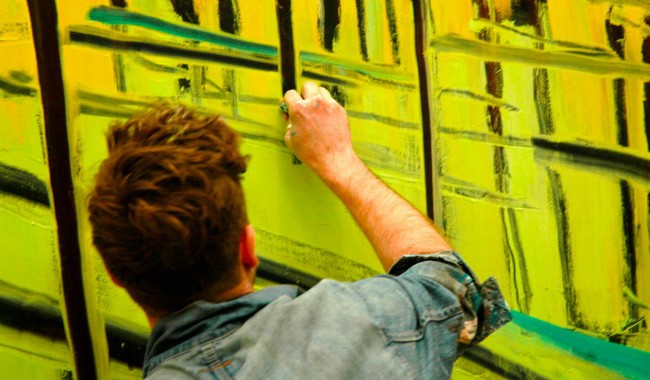 Book Tickets
Click a time to book tickets
Info

80 minutes
Director: Jack Bond
Cast: Chris Moon, Liam West, Mick Rock, Knight Landesman
UK (2018)

Synopsis

Expressionist painter meets existentialist surfer as legendary documentary filmmaker Jack Bond follows the journey of the brilliant young British painter, Chris Moon, as he navigates the perilous art world and a demanding, often excruciating, relationship with his work.




From Kings Cross, London, where Moon has turned a disused factory into his studio, filled to the brim with paintings and an assortment of classic cars, to the New York milieu of shows, agents and critics, and on to sun-drenched Andalucia, AN ARTIST'S EYE is an enthralling journey of discovery. A haunting soundtrack by singer/ songwriter Gabriel Bruce completes the picture




Jack Bond is one of Britain's most innovative filmmakers. From the only documentary ever made with Salvador Dali to a portrait of a resurrected Adam Ant, he has redefined documentary, art-house drama, music video, film and television over a fifty year career. His idiosyncratic documentary portraits of the likes of Werner Herzog, Roald Dahl, Jean Genet, Albert Camus and Vanessa Redgrave are extraordinary and unique.




We are delighted to welcome Jack Bond for a Q&A session following the screening of AN ARTIST'S EYE.