BLACKkKLANSMAN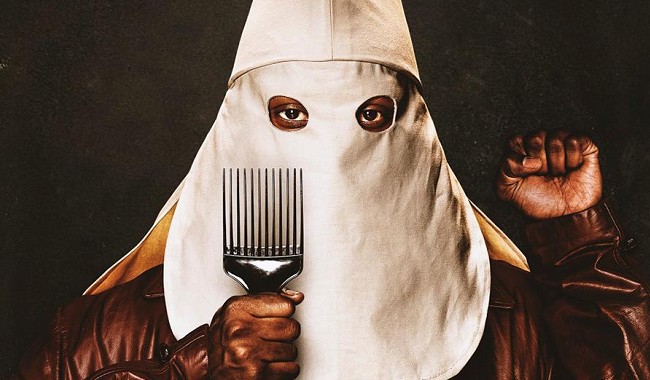 Book Tickets
Click a time to book tickets
Info

134 minutes
Director: Spike Lee
Cast: John David Washington, Adam Driver, Topher Grace.
USA (2018)

Synopsis

"This joint is based on some fo' real, fo' real shit."




Spike Lee's inventive, funny and angry BLACKkKLANSMAN tells the remarkable true story of an African-American cop who successfully infiltrated the Ku Klux Klan.




In the late '70s Ron Stallworth (John David Washington) becomes Colorado Spring's first African-American police officer. On a whim, the rookie Stallworth calls a number in a newspaper advertisement for the Ku Klux Klan...




Backed by great performances from Washington and Adam Driver as fellow cop Flip Zimmerman, Spike Lee is on top form. While BLACKkKLANSMAN plays as a tense, highly entertaining cop thriller, Lee also finds room to pay homage to Blaxploitation films, and reflect on some now problematic classics from Hollywood's past. It all comes together in a wildly entertaining package with a serious punch.