FREAK SHOW P&B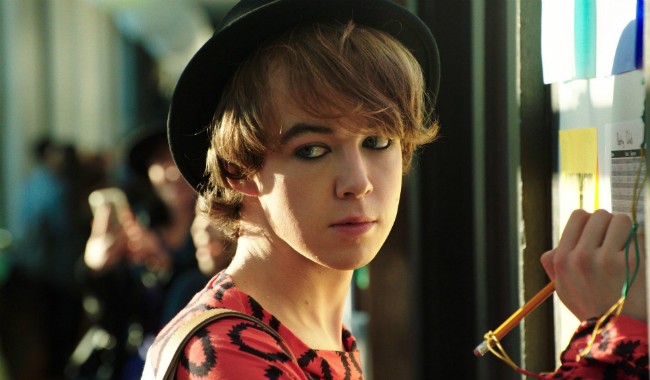 Book Tickets
Click a time to book tickets
Info

91 minutes
Director: Trudie Styler
Cast: Alex Lawther, Abigail Breslin, Laverne Cox, Bette Midler, John McEnroe
USA/UK (2017)

Synopsis

"I didn't choose to be fabulous. Fabulous chose me."




Consistently funny and immensely likeable, FREAK SHOW is the fabulous, feel-good and flamboyant first feature from producer/director and actor Trudie Styler that is as bold and outlandish as its hero.




Teenager Billy Bloom learned fabulousness at the feet of his larger-than-life mother. After he's shipped off to live with his conservative father, Billy's classmates at Ulysses S. Grant Academy don't know what to make of this flamboyant newcomer and his seemingly endless array of colourful ensembles (with matching makeup), a stylish blend of Oscar Wilde meets Boy George. But his answer to the bully boys of the football team is to challenge the whole system and, of course, run against Bible-thumping mean girl Lynette for the coveted title of Homecoming Queen...




Alongside a superb ensemble cast, Alex Lawther as Billy displays a mastery of comic timing and handles the serious moments equally brilliantly, while the great Bette Midler does a memorable star turn as his mum. Full of warmth and laughter, but very far from being simply a camp fest, FREAK SHOW has plenty to say and it does so with both bite and laughter.