JURASSIC WORLD: FALLEN KINGDOM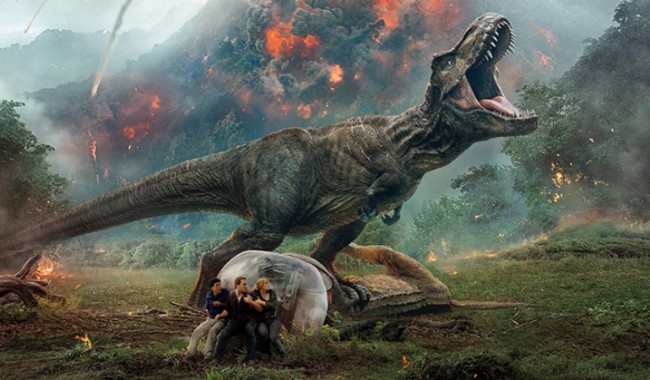 Book Tickets
Click a time to book tickets
Info

126 minutes
Director: J.A. Bayona
Cast: Chris Pratt, Bryce Dallas Howard, B. D. Wong, Jeff Goldblum, Toby Jones.
USA (2018)

Synopsis

"A mistake made a long time ago just can't be undone."




A return to Isla Nublar for more wonder, adventure and thrills but of course, like dinosaurs and humans, even much loved and successful blockbuster franchises must evolve or perish. So it's an optimistic welcome to director J.A. Bayona, probably best remembered by Rio audiences for the spooky Spanish thriller THE ORPHANAGE. So could now more suspenseful, darker, claustrophobic and Gothic elements be an addition to the always superb animatronics?




It's been three years since theme park and luxury resort Jurassic World was destroyed by dinosaurs out of containment. Isla Nublar now sits abandoned by humans while the surviving dinosaurs fend for themselves in the jungles.




When the island's dormant volcano begins roaring to life, Owen and Claire mount a campaign to rescue the remaining dinosaurs from this extinction-level event. Owen is driven to find Blue, chief raptor who's still missing in the wild, and Claire, founder of the Dinosaur Protection Group, has come to respect the creatures that she is now determined to save. But when they uncover a conspiracy that threatens the entire planet...