ISLE OF DOGS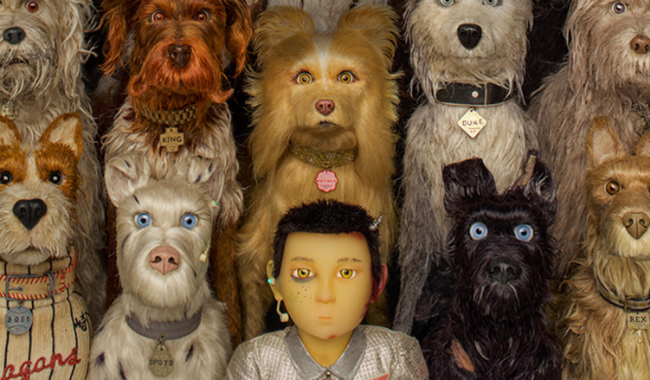 Book Tickets
Click a time to book tickets
Info

101 minutes
Director: Wes Anderson
Cast: Voices: Bryan Cranston, Koyu Rankin, Bill Murray, Scarlett Johansson, Tilda Swinton, Frances McDormand, Greta Gerwig.
UK/Germany (2017)

Synopsis

The latest cinematic delight from the boundless imagination of the creator of THE GRAND BUDAPEST HOTEL finds Wes Anderson returning to the animated universe that produced the wonderful THE FANTASTIC MR FOX. This time there's more bite (!), but still plenty of the meticulously detailed design, whimsy and sly humour that hides a complex look at the world around us, whilst paying homage to the films of Studio Ghibli and Akira Kurosawa.




In a dystopian future Japan Atari Kobayashi is the 12-year-old ward of corrupt Mayor Kobayashi. When, by Executive Decree, all the canine pets of cat dominated Megasaki City are exiled to a vast garbage-dump, Atari sets off alone in a miniature Junior-Turbo Prop and flies to Trash Island in search of his bodyguard-dog, Spots. There he encounters a canine quintet - Chief (Bryan Cranston), Rex (Edward Norton), Boss (Bill Murray), Duke (Jeff Goldblum) and King (Bob Balaban), all eager for adventure and determined to protect and serve Atari on his noble quest...




Original, inventive and sharply topical in its invocations of corruption, militarism, bigotry and eco-awareness, ISLE OF DOGS is an extraordinary technical achievement that is fantastical, funny and moving. A more entertaining collection of laugh-out-loud moments, deadpan observations and visual delights will not be along again for some time.




This film is part-subtitled.