Cafe Bar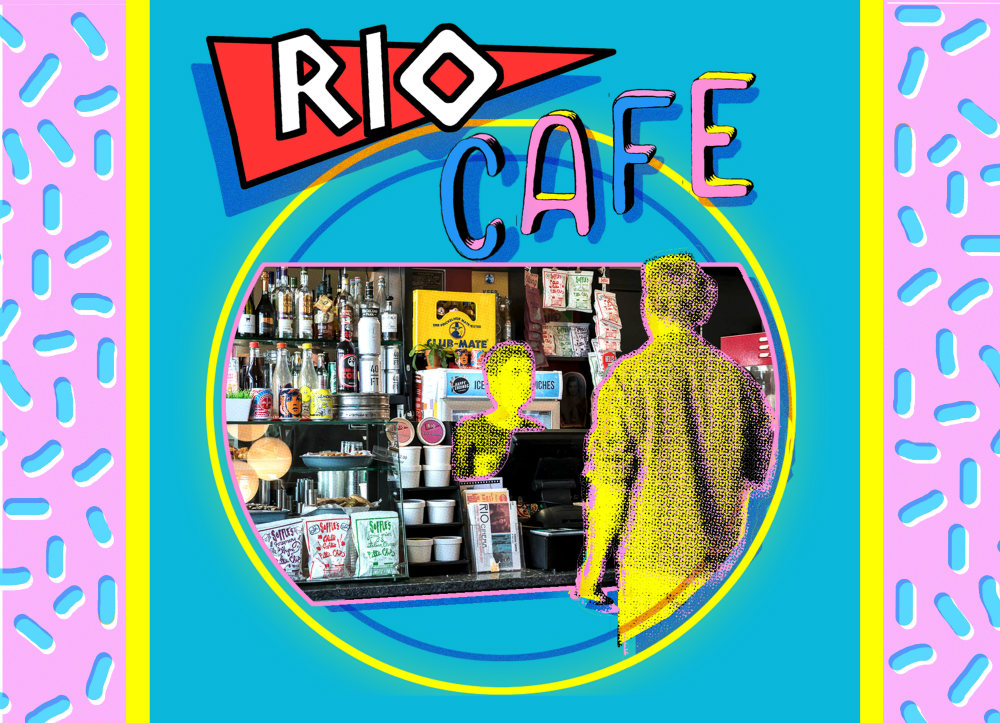 Sips and Nibbles at the Bar
One of the defining features of the Rio Cinema is its independence, and we don't want to stop at just independent films, we strive to promote the best of the country's independent FOOD and DRINK makers.
You know about our locally made Vegan Samosas, but we have a few more treats up our sleeves.
2016 has seen our bar transformed, replacing conventional snacks and drinks with locally made delights, as well as rare goodies from further afield.
Our trained baristas serve Climpson and Son coffee. Cookies are made by the wonderful Hackney Pirates of Kingsland High Street's very own Ship Of Adventures. Fairtrade fizz is courtesy of Karma Cola. Lagers and Ales are brewed by Dalston's very own 40 Feet Brewery. Gin cocktails and Vodka specials are made with local distillery Sacred Spirits. Borough Wines supply the Red, the White, the Rosé and the Sparkles. Mango Ice Tea and Chocolate Fruit and Nut snacks are made in-house by the House of O'Dwyer. Ice-Creams come in pot form from Marshfield Farm, and the world's greatest Ice-Cream Sandwiches are supplied by East London beauties Happy Endings. Our vegan cakes made just down the road - via heaven - by the very talented Manna Cakes. Ciders are done by Kent makers Turners. And for those with a European pallette, we bring you Club Mate all the way from Berlin. Did I mention our Popcorn? Well let me reassure you, it's delicious!
Our aim is to continue replacing all those dull, global brands with even more delights, made with love and care, from small business and farms around the country. And support the endeavours of our likeminded foodie friends.
Check out our Treat of the Week!
(You can also just have a glass of water if you like)